Personalised Children's Day Gifts
Sep 25,2023 | Agnes Beldad
Personalised Children's Day Gifts: Adding a Special Touch
Children's Day is a special occasion to celebrate children's delight and happiness. It's a
day to express your love and gratitude for the kids in your life. Giving personalised
presents that provide a distinctive touch is one approach to enhance a meaningful
occasion.
Here are some suggestions for unique children's day presents:
1. Customised Honey Jars
Customised honey jars can be a great way to add a personal touch to the gifts. Many
options are available for customising honey jars, including labels, designs, logos, and
packaging. With creativity and effort, you can create unique and memorable honey jars
that stand out from the crowd.

Full of Dreams > Joyful Kids > Limitless Sky

On this Children's Day, show your kids you adore them! It will be really exciting for them
to open these personalised honey jars and will be cherished by them forever. These
gifts will brighten your child's day, so encourage them to grow, stay curious, have fun,
and utilise their imagination and creativity.

2. Sweetest Child Ever
Personalised children's day gifts are a great way to add a special touch to the occasion.
Surprise your child on this Children's Day and remind them how much they are loved.
Our "Sweetest Child Ever" contains everything that children adore, like Ferrero Rocher,
Loacker Minis, Mini Honey Dipper and a customised mini honey jar!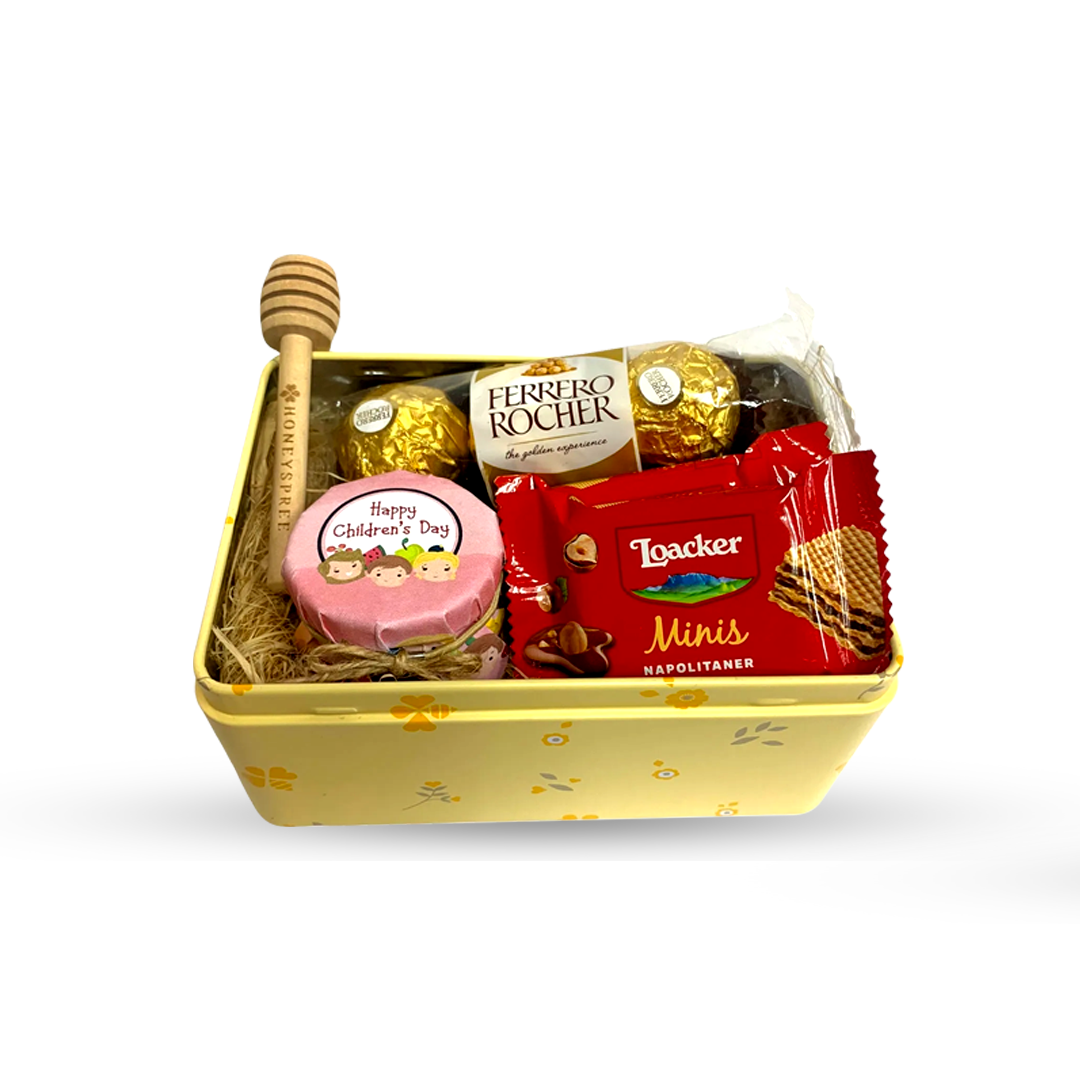 3. Fairy Tale Fantasy Gift Set
To celebrate a fantastic Children's Day this year, your child can enjoy a delightful and
fantastical trip with the following activities with this FairyTale Fantasy Gift Set. Pamper
your child's creativity with a Barbie-themed water bottle, a charming unicorn puzzle, a
sweet treat with Ferrero Rocher chocolate, Ivory Box and a little honey jar included in
this magical set. Your little one will travel on a beautiful trip full of delight and fantasy.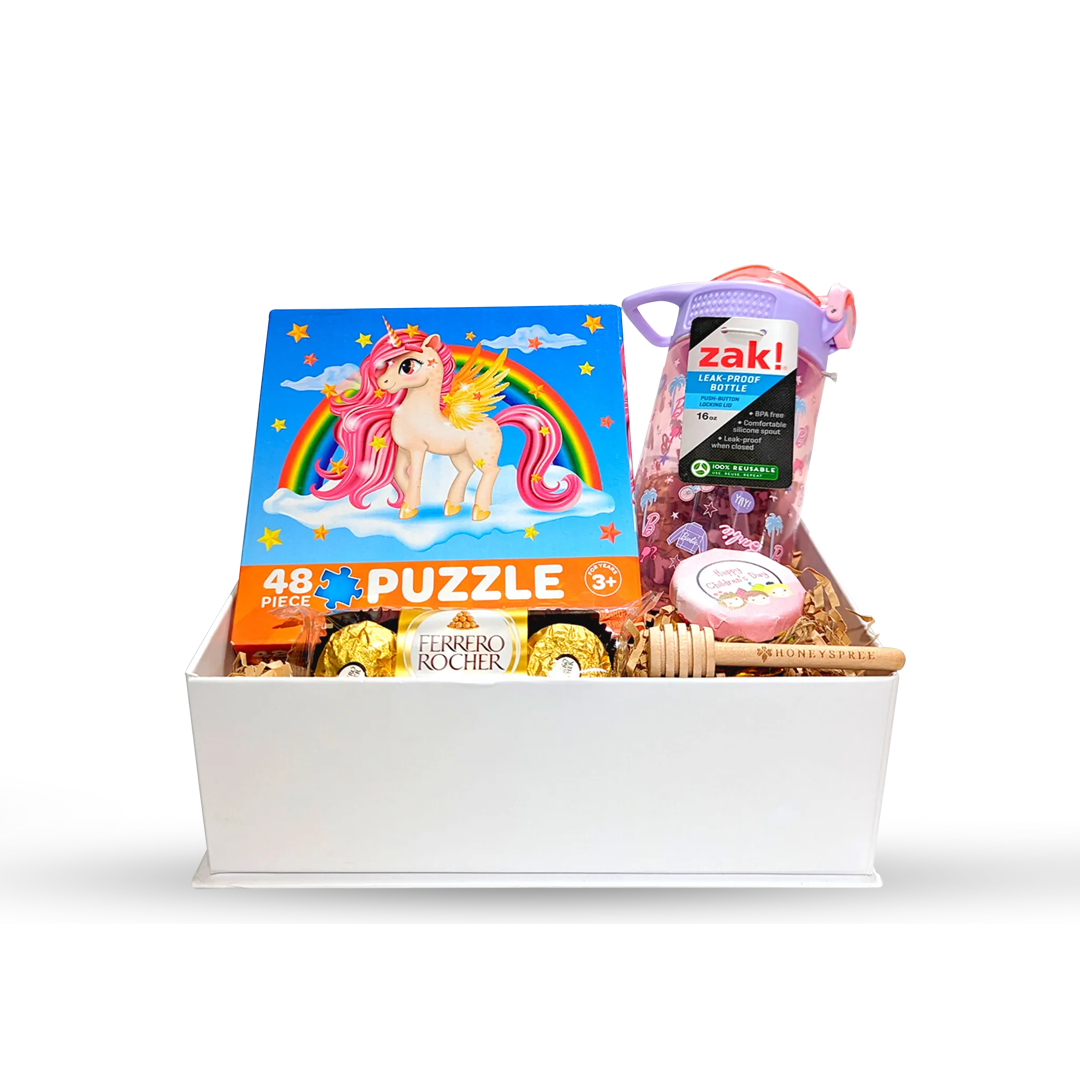 4. Sweet Surprises Gift Set
Our "Sweet Surprises Gift Set" has all the items your child will use frequently. It includes
vibrant jelly beans, a Barbie drink bottle, butterfly erasers, a nail paint kit, decadent
Ferrero chocolates, and a customised miniature honey jar. It's the ideal method to add
unique touches to Children's Day! It can give your child an innovation they can use for
painting, drawing, writing, and playing games. This will be a fun and fresh gift for the
child that they will love to use.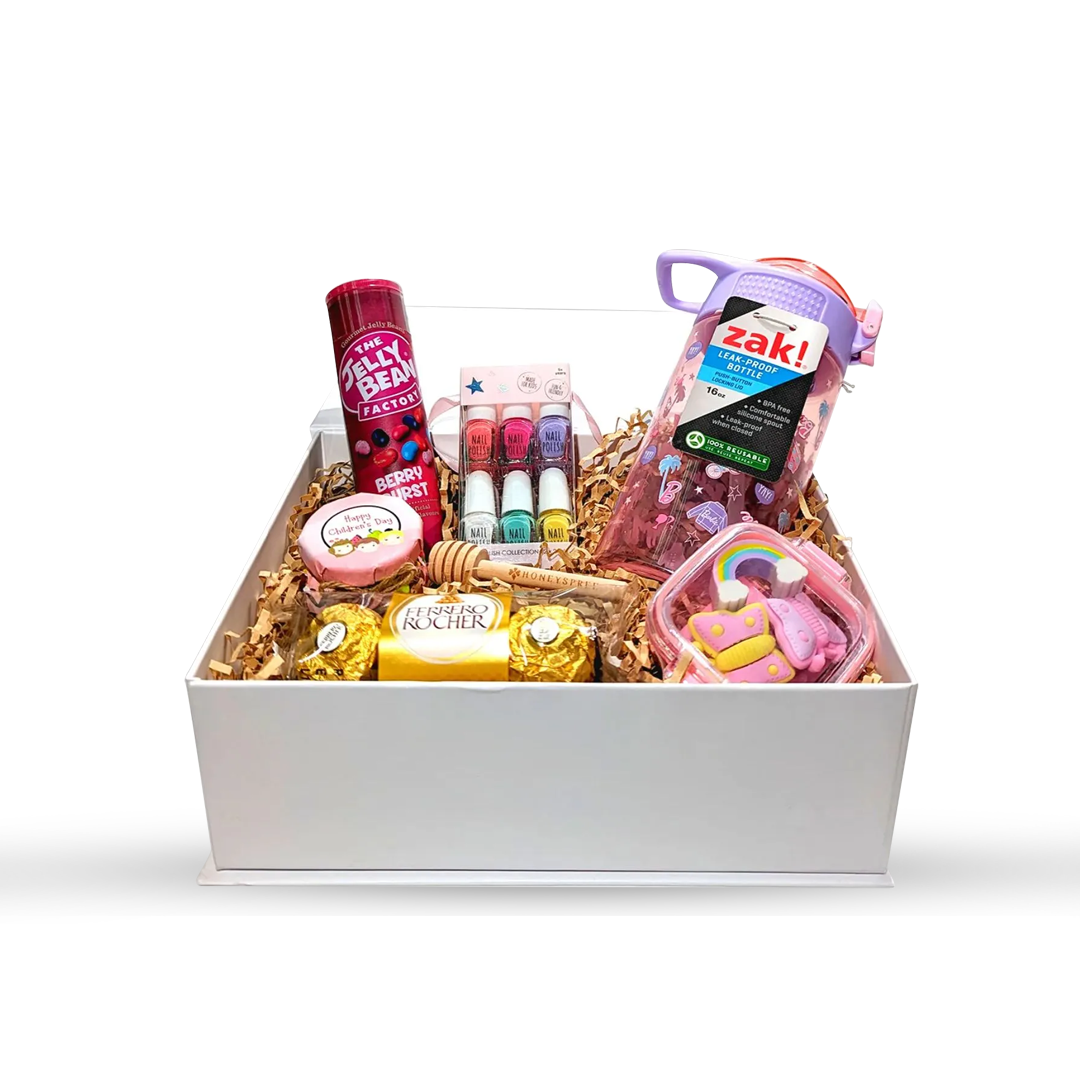 5. Girls Craft Gift Box
Why buy just one gift for Children's Day? This beautifully wrapped ribbon box is for
young girls in your life because they are precious! This Children's Day presents them a
whole box of fun, including a Craft Kit, Kids Mini Honey Jar, Ivory Box, art supplies,
snacks and even kids nail polish for her and watch them explore their inner artist
because it stimulates your child's growth, curiosity, enjoyment, and use of their
imaginative abilities.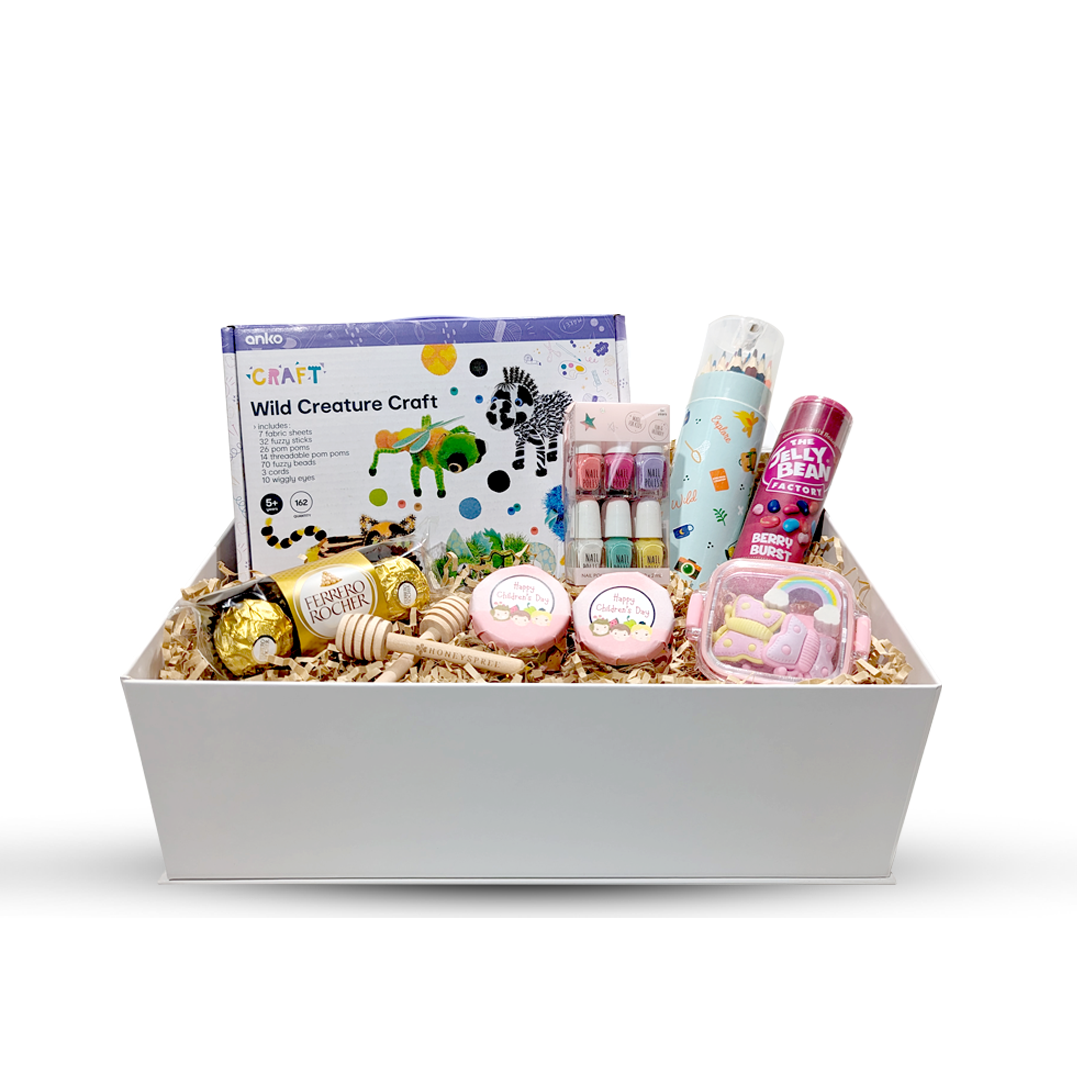 Comment