Honoring The Selfless Contribution Of Teachers
Aug 25,2023 | Agnes Beldad
The impact of teachers is timeless, their influence extending beyond their knowledge. They shape society with their unwavering dedication and invaluable contribution. Their impact is immeasurable and cannot be overlooked.
The guidance and support provided by teachers during a student's formative years play a critical role in shaping their future. Teachers not only impart academic knowledge but also offer inspiration for personal growth. Their influence is instrumental in shaping the minds of the upcoming generation.
Teachers are integral to our growth and development, providing us with guidance and support to reach our full potential. It is disheartening that they are frequently undervalued and under-compensated for their outstanding contributions. Ultimately, a teacher's crowning achievement is witnessing their students flourish and attain fulfillment.
5 Hand-picked Gift Ideas for Teachers
Teachers play an integral role in our society, molding and nurturing the minds of our youth while instilling valuable morals and ethics. As the wise words of Joyce Meyer attest, they wield immense power to change lives through their knowledge and challenges. Today, let us take a momentous occasion to honor and celebrate these remarkable individuals. To express your gratitude, here are some expertly curated gift ideas to thank your teacher for the profound impact they have had on your life.
1. Customisable Honey Jars:
If you're looking for a thoughtful way to express gratitude to your beloved teacher, consider gifting them a personalised jar of honey. This small gesture can go a long way in showing how much you value their hard work and dedication. It's an age-old tradition that has always been heartwarming and endearing, and honey is not just a delicious treat, but also, has numerous health benefits. By giving them this practical and considerate gift, you'll be showing them that you care about their well-being. So why not brighten your teacher's day by presenting them with a jar of honey? It's a sweet gesture that will surely bring a smile to their face and remind them how important they are to you.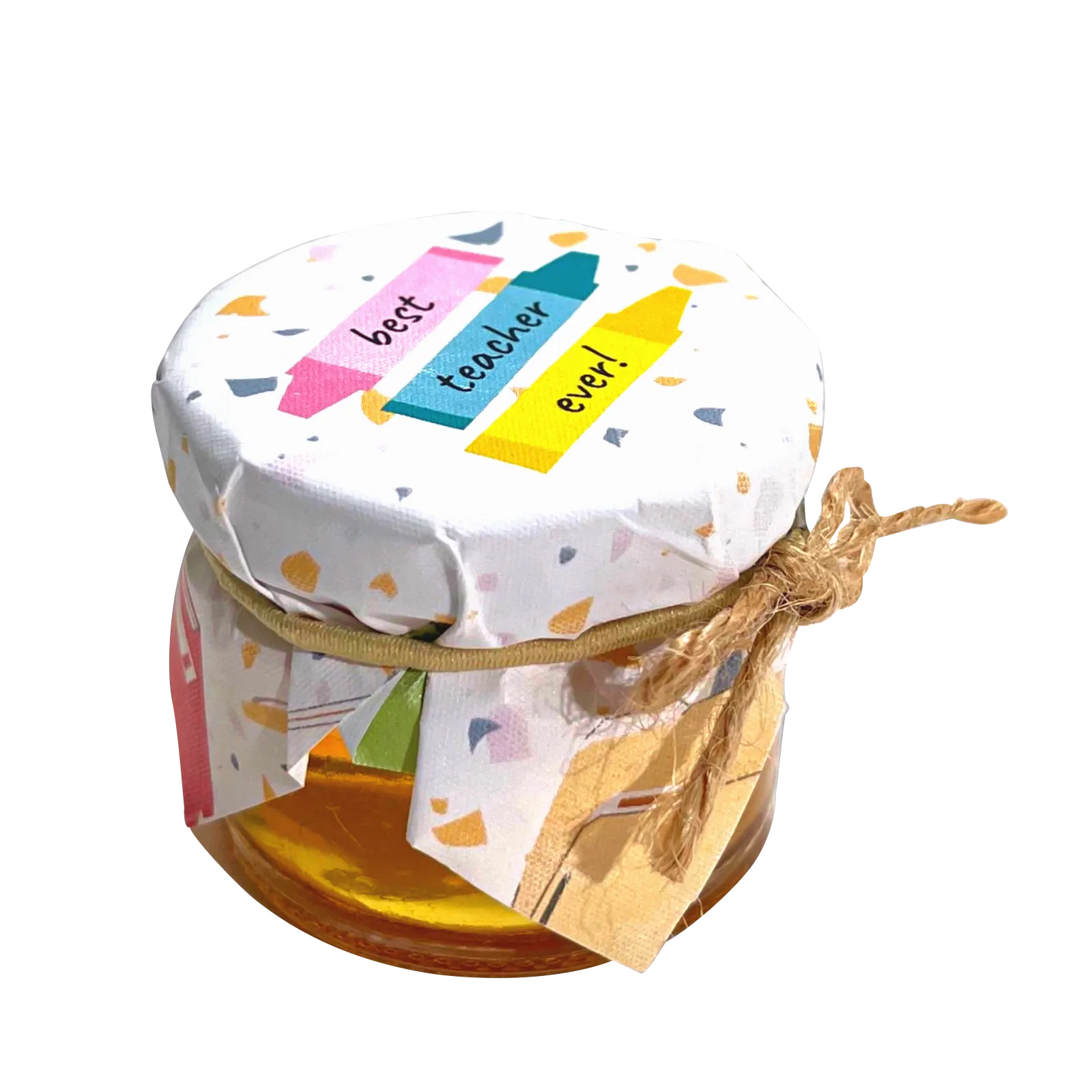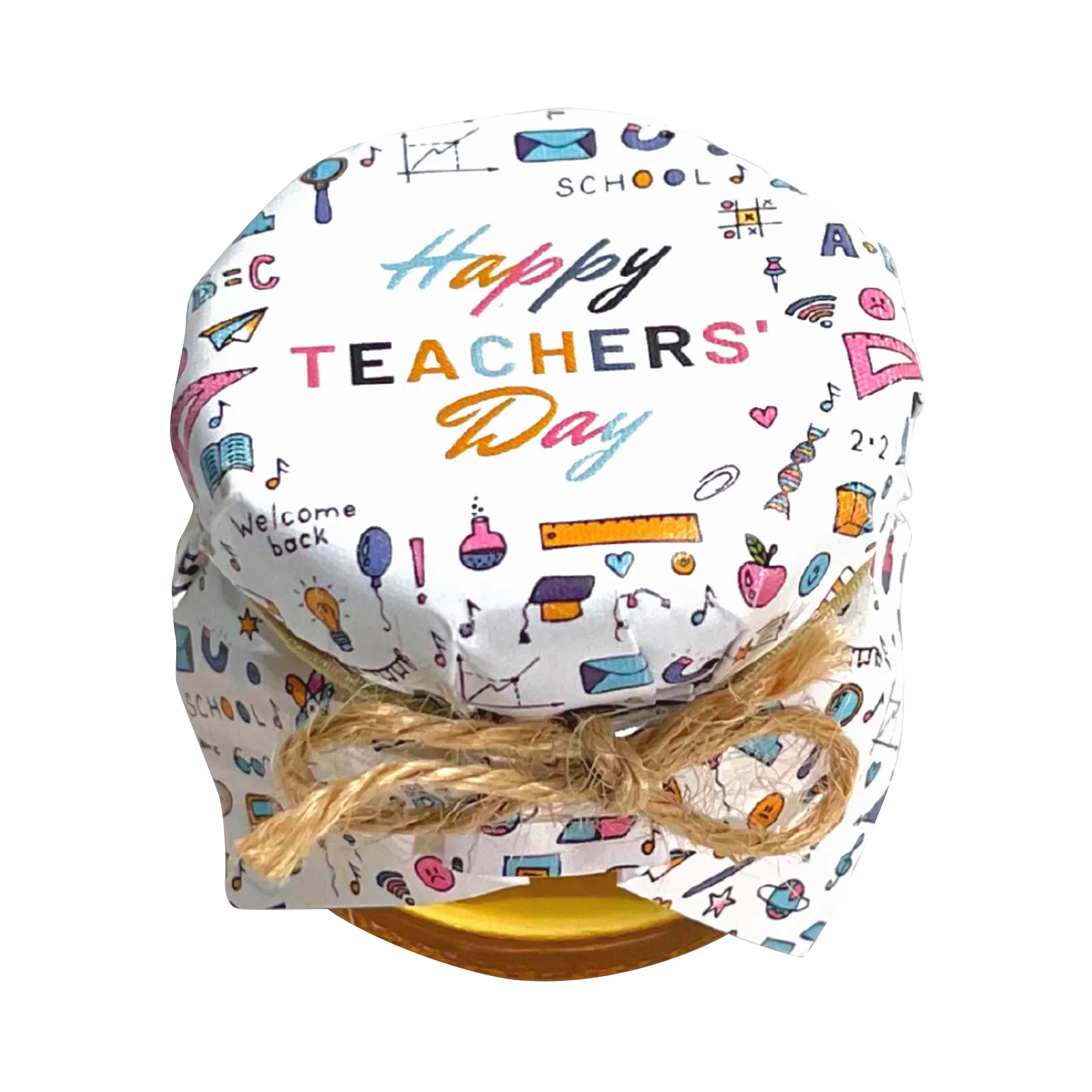 2. Thoughtful Gift Bags:
Expressing gratitude to educators through gift bags is a thoughtful and effective approach. Opt for bags with endearing messages like "Best teacher ever" or "Happy Teachers Day" to show your admiration for their unwavering dedication and hard work. You can customise your messages in Chinese Malay, Tamil, and English too.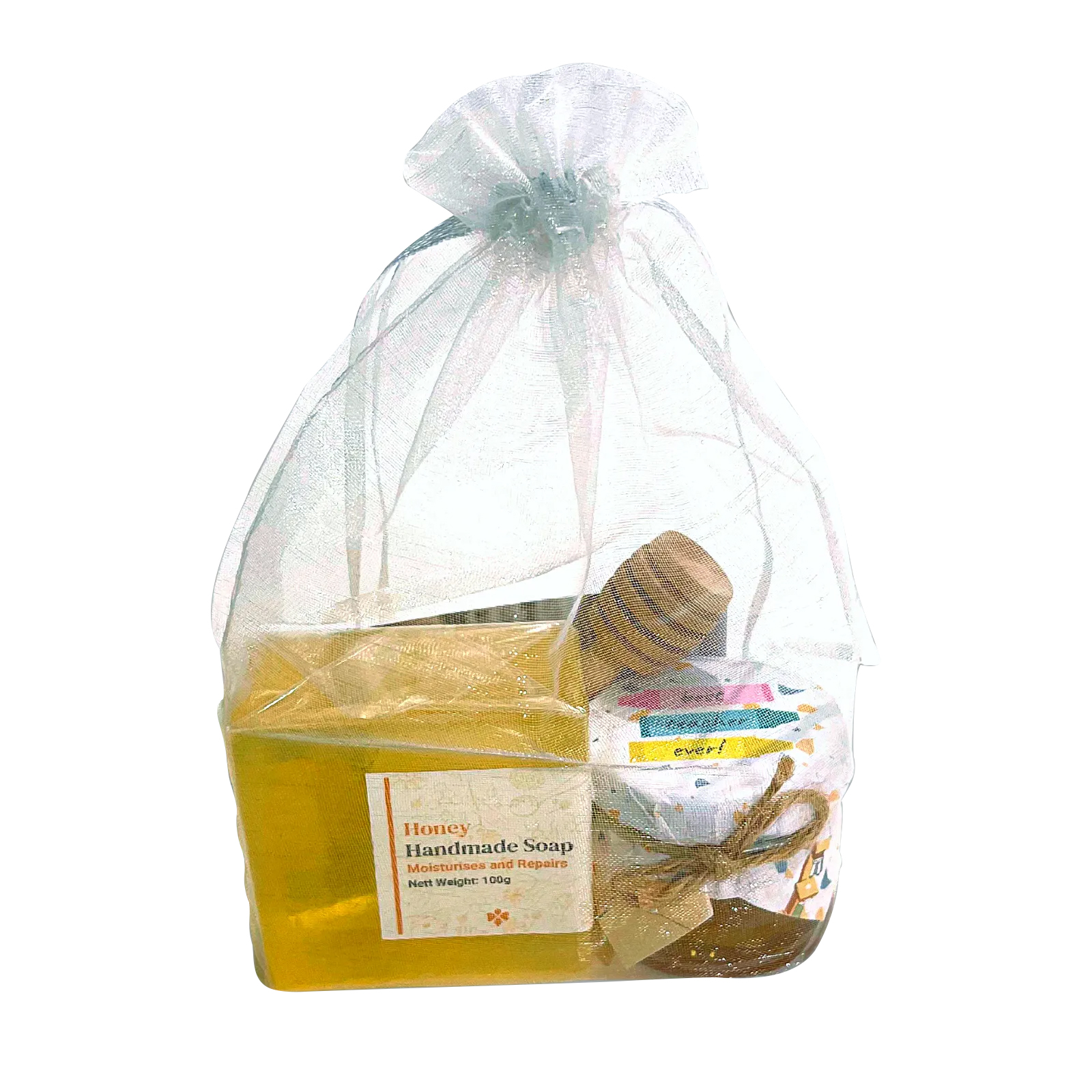 3. Heartwarming Gift Tins:
A tin filled with care items will surely bring smiles to their tired faces. Gift tins like "Blooming Tin" or "Sweet Treat Tin" will ensure your appreciation which will sweeten your day.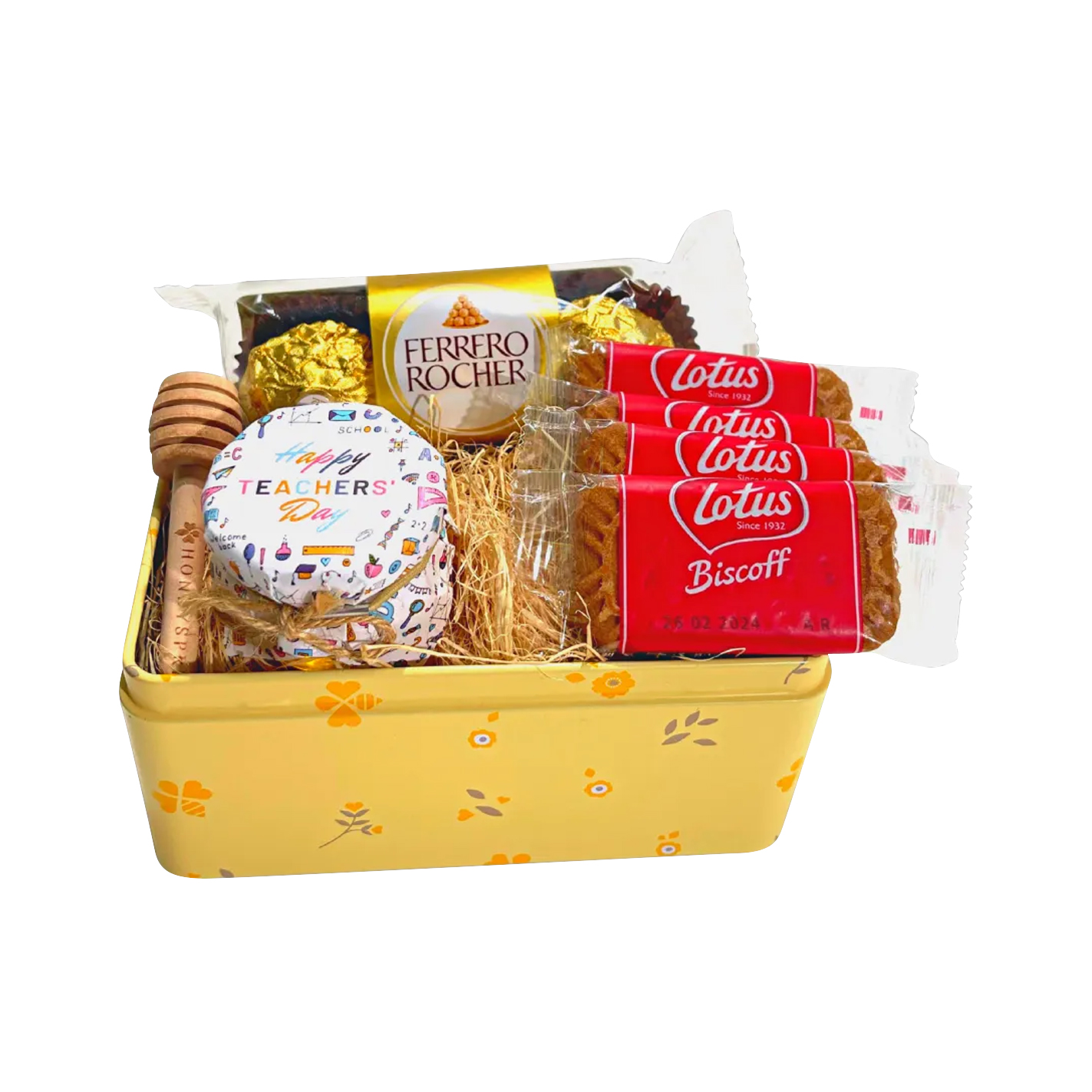 4. Premium Gift Sets:
It's important to show appreciation for all the hard work that teachers put in every day, especially when it comes to nurturing young minds. Consider giving your teacher a thoughtful gift such as the "Grateful Heart Gift Set", "Applause and Admiration Gift Set" or the " Wellness Delight Gift Set' to remind them to take a break and care for themselves. Teaching can be exhausting, so it's crucial to take a breather every once in a while to maintain enthusiasm.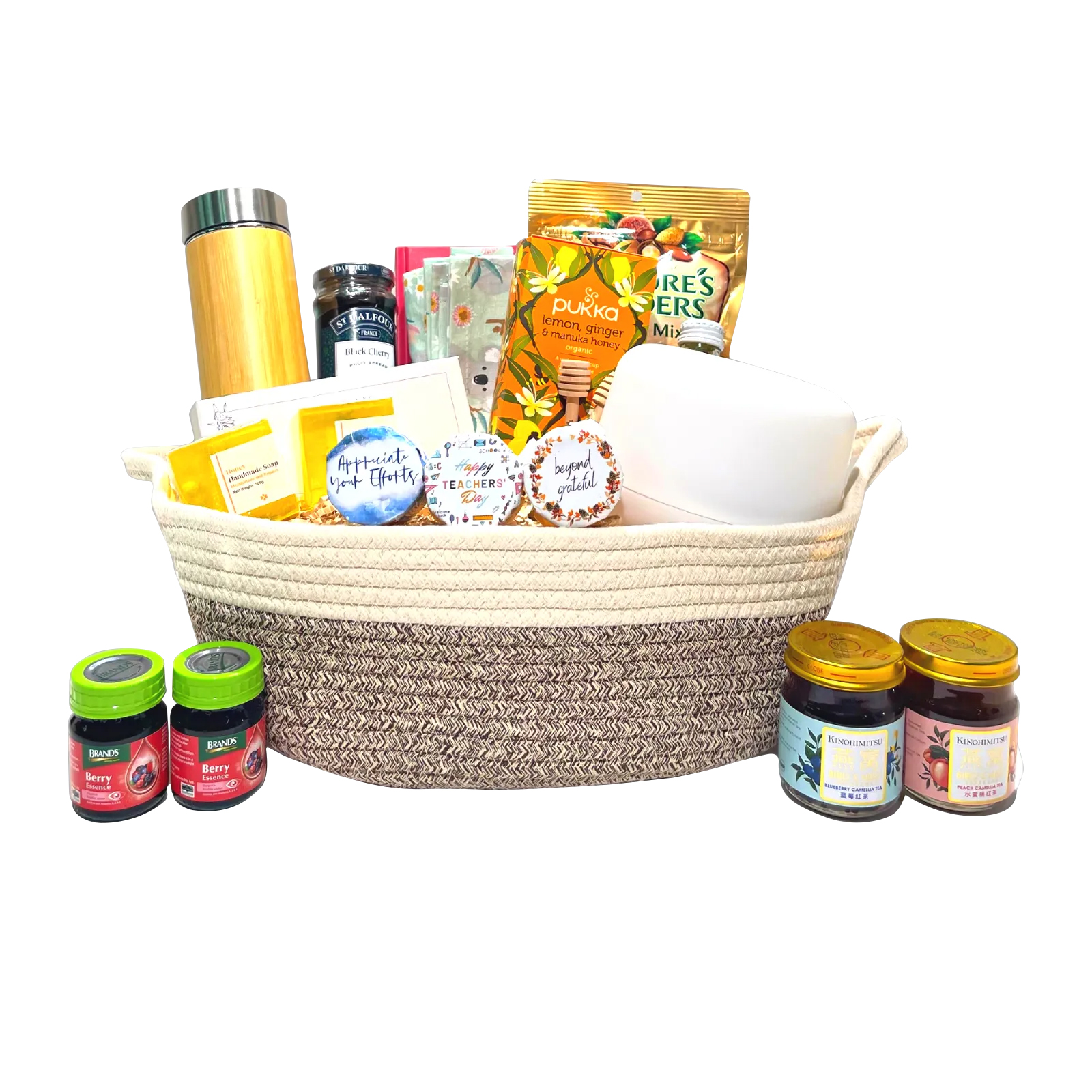 5. Heartfelt Gift Hampers:
At HoneySpree, you can find a variety of gift hampers to choose from. Some examples include the "Nurture Delight Gift Hamper," "Champions of Education Hamper," "Eco-care Teacher's Day Tribute Hamper," "Teachers Wellness Gratitude Premium Hamper," and "Sincere Salutations Gift Hamper." These hampers are perfect for showing gratitude and respect towards teachers.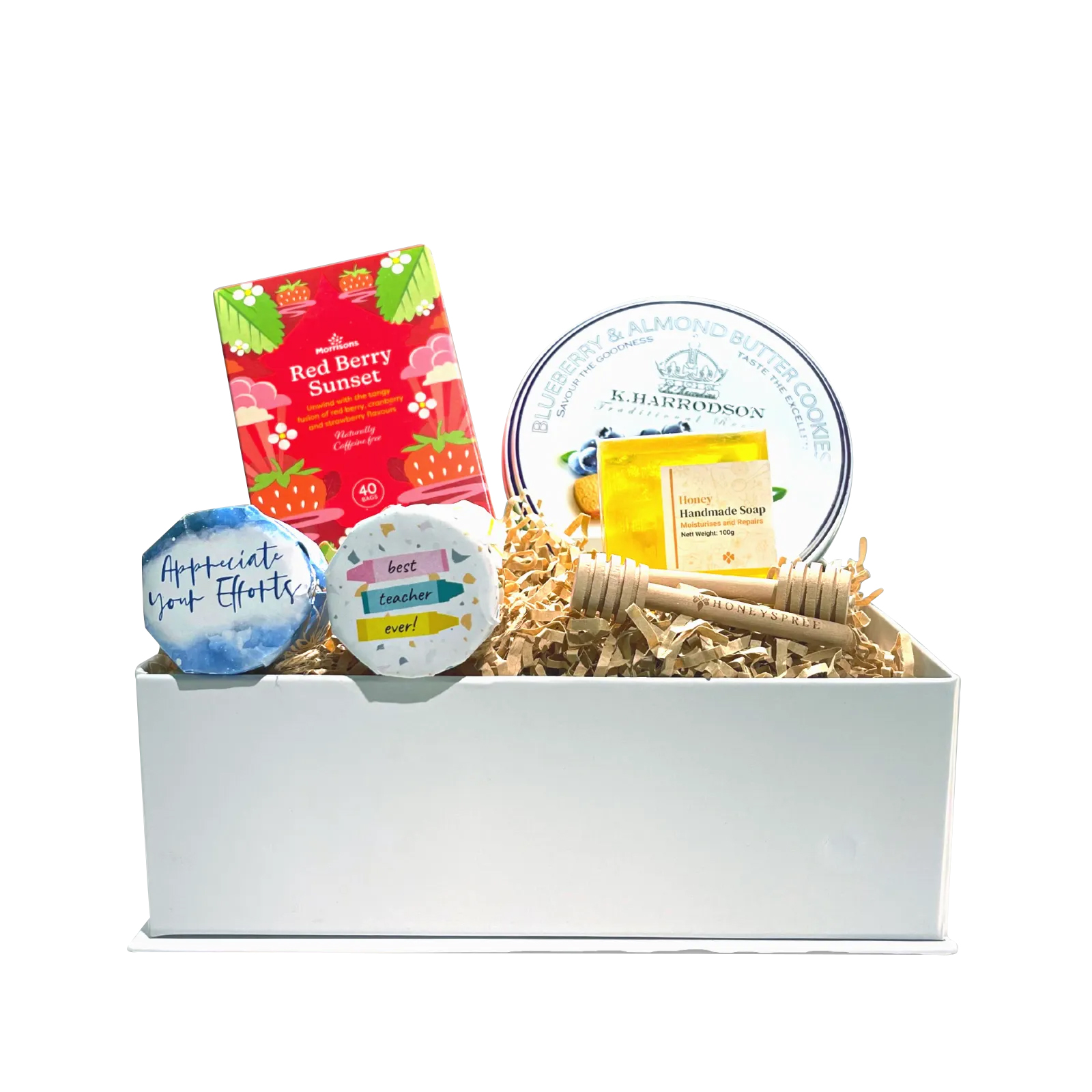 Final Words:
Teaching deserves great respect and recognition, yet, it is often overlooked and undervalued. Teachers dedicate their lives to this noble pursuit, hence, putting in a tremendous amount of effort and time to expand our knowledge and show us how to overcome our perceived limitations. Their unwavering commitment and passion are truly inspiring and help us grow into responsible and productive members of society.
Comment