EASTER GIFT IDEAS TO MAKE IT SWEET
Mar 22,2023 | Agnes Beldad
Isn't it safe to say to put all your eggs in one basket on Easter day? Have you ever wondered why Easter falls on different dates every year? Or haven't you felt that if Easter is all about dressing up, looking your best and hunting for the candies, then are you sure you are celebrating Easter, or it's just Halloween in reverse?
However, we didn't mean to begin any stupor here. There are a bunch of questions that every inner child may ask on Easter morning. Contrary to what you may think, Easter is a day of celebration for adults and children. It may mean hope, revival or beauty, but to us, it means holidays, festivals and sweet gifts.
You may go the ole fashion route of stuffing the baskets with chocolates and confections, but we know how to impress your loved ones with the gifting basket that spells out care, affection and sweetness.
So here are a handful of ideas to make your Easter sweet.
Easter Gift Ideas
No matter what the event is, every holiday calls for celebration. To celebrate, we meant receiving and giving gifts.
Stop surfing, and if you have kick-started your shopping excursion, hold it back. We know Easter ushers in spring, so we have some curated picks for you.
Disclaimer: You may get tempted to snag a little for yourself.
So, are you egg-cited for Easter? Let us skim through the ideas below.
Customizable Honey Jars
Fill your closed one's day with sweetness and joy by giving them customized honey jars. It may seem a bit old school, but gifting honey has always been blissful as it exhibits excellent health benefits and shows care and concern for the giver. It is yet the most thoughtful gift you can give to your close ones on Easter.
There are customizable options for honey jar covers.

Easter Egg
Have an eggcellent Easter! Wish your family & friends an eggcellent Easter with our Easter Egg Mini Honey Jar.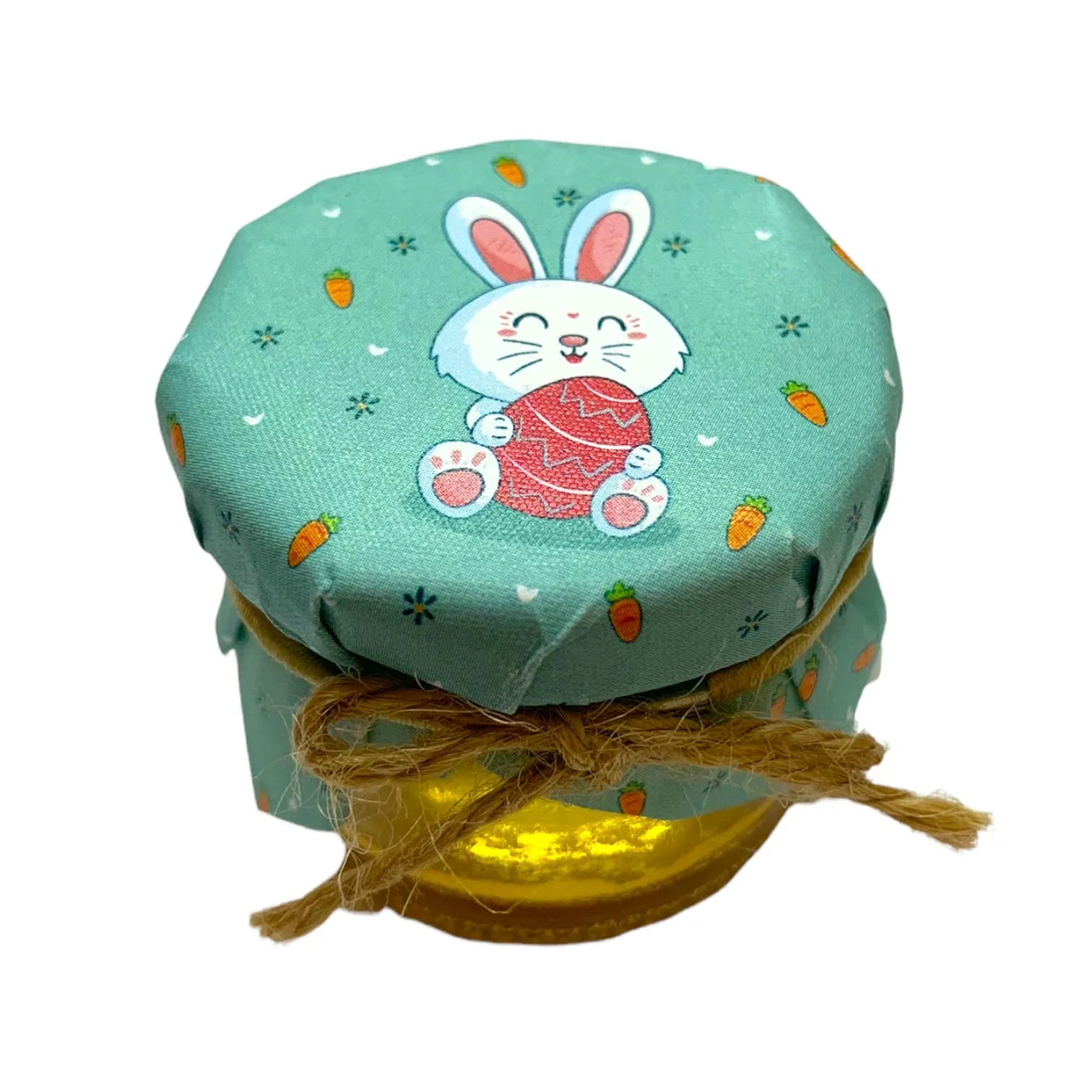 Easter Bunny
Get your little one something special this Easter with our delicious mini honey jar. Filled with the sweetest honey, it's the perfect way to celebrate the holiday. Your child will love dipping their spoon into this sweet treat!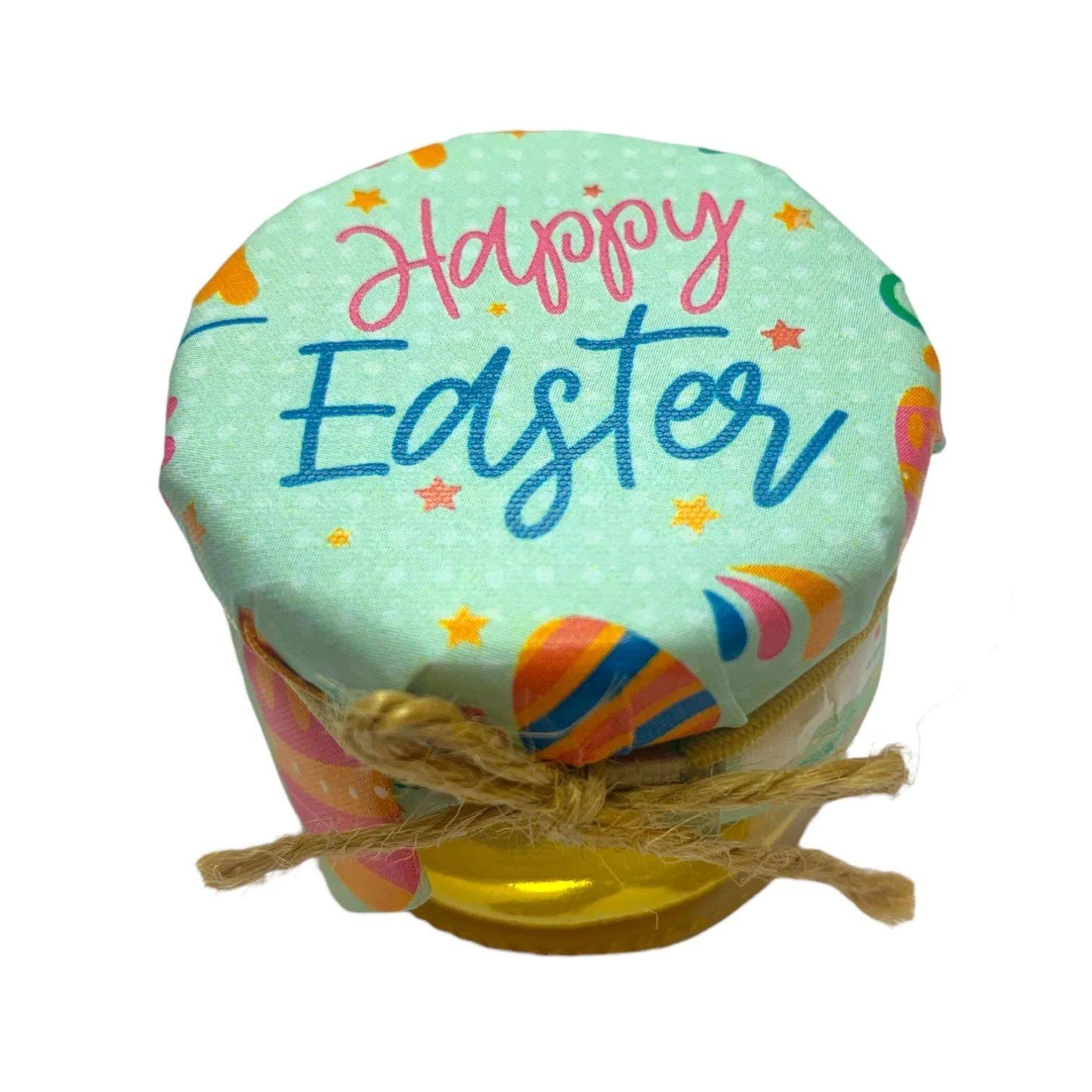 Happy Easter
Looking for a unique and thoughtful Easter gift? Look no further than our Happy Easter mini honey jar! This sweet treat is sure to put a smile on anyone's face. Made with 100% pure honey, this jar is the perfect blend of sweetness and love.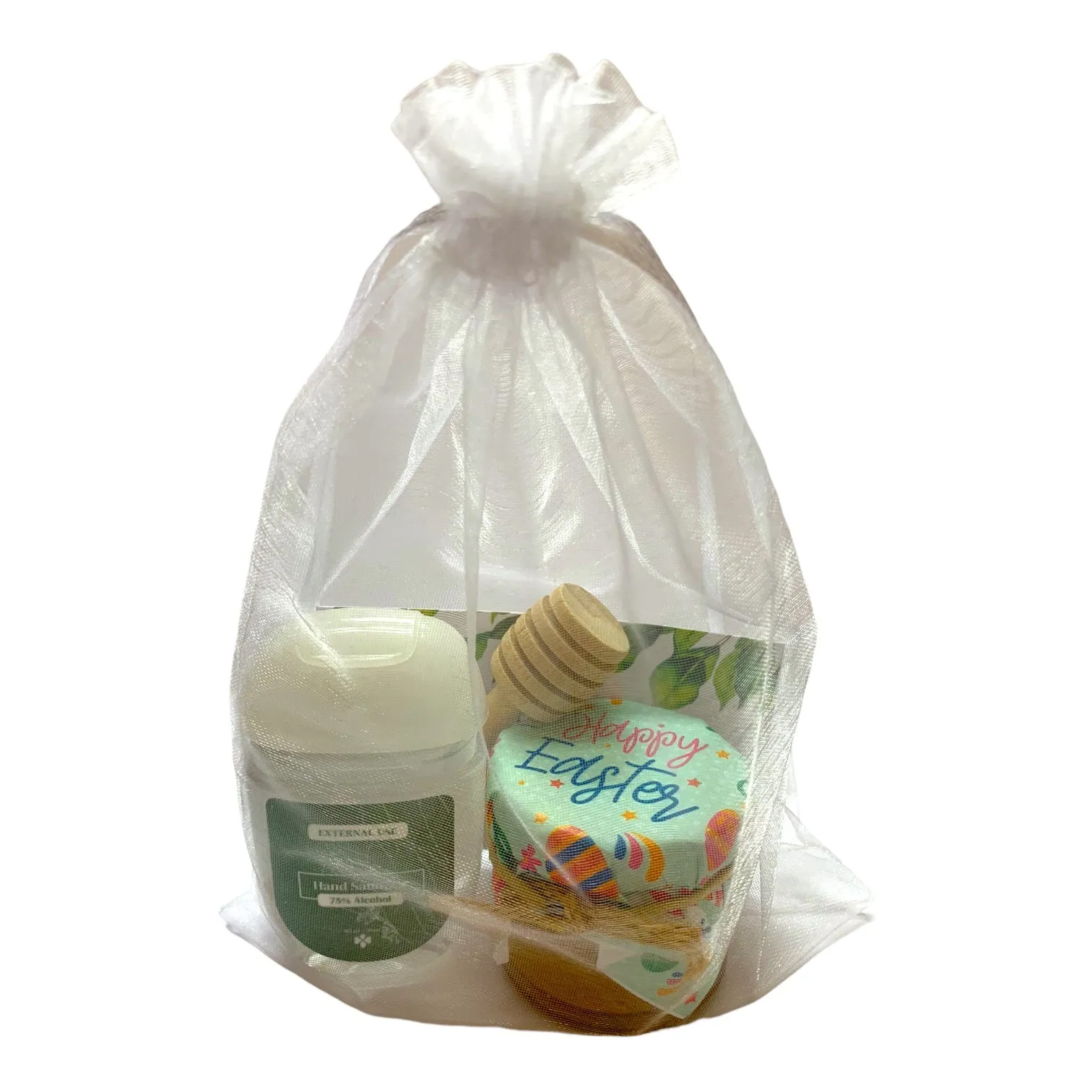 Spreading Joy
Looking for the perfect Easter gift? Look no further than our Spreading Joy gift set! This adorable bundle comes with a mini honey jar, hand sanitizer, and honey dipper – perfect for spreading cheer this holiday season. Our delicious honey is made from the finest ingredients and will surely sweeten any Easter celebration. So why not give the gift of happiness this year?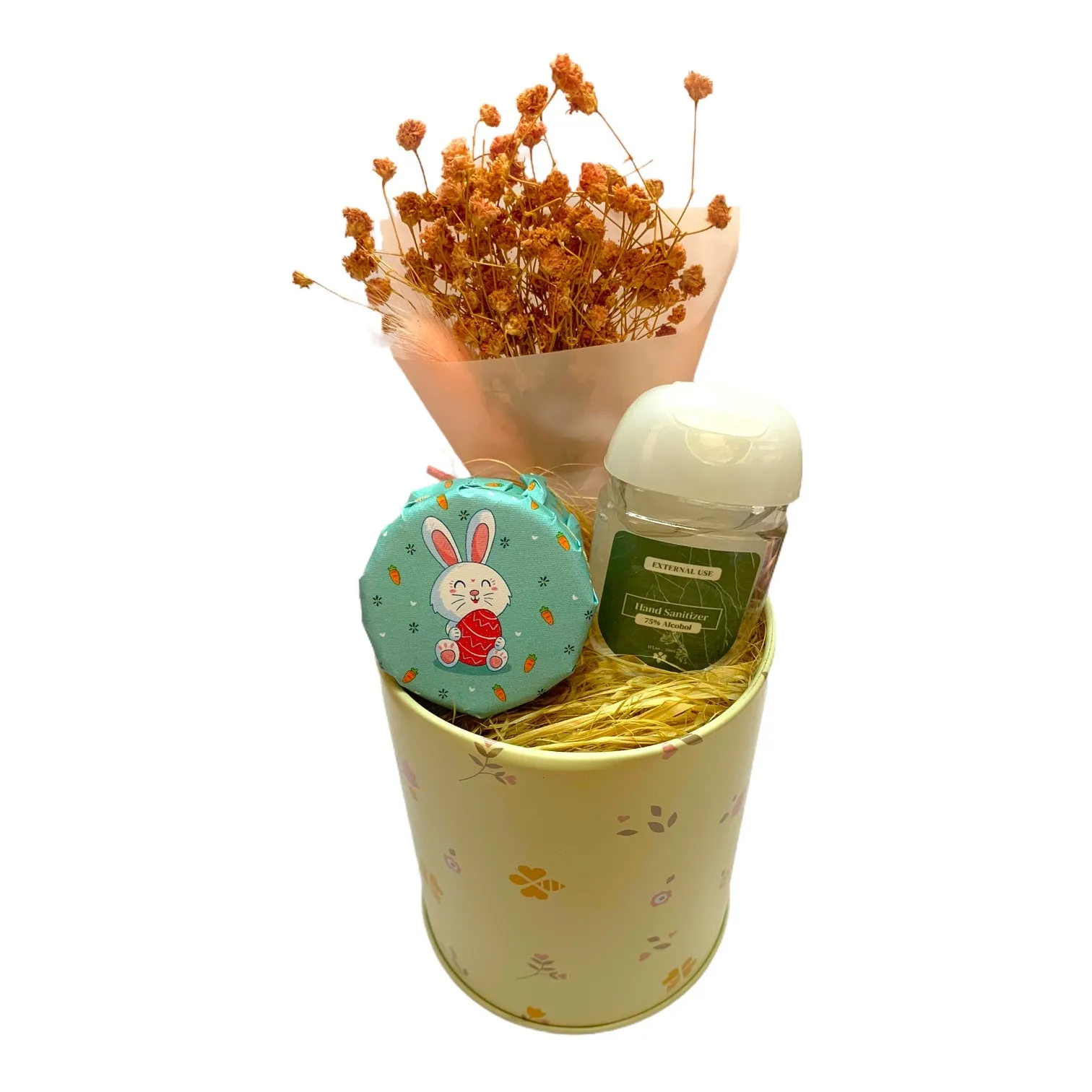 Sweet Easter
Looking for a perfect Easter gift? Look no further than the Sweet Easter mini honey jar! This lovely little jar is filled with delicious honey and a dried mini bouquet, making it a wonderful present for friends and family. And to ensure your loved ones stay healthy this Easter, we've also included a handy hand sanitizer. So why not gift sweetness and peace of mind this Easter with the Sweet Easter mini honey jar?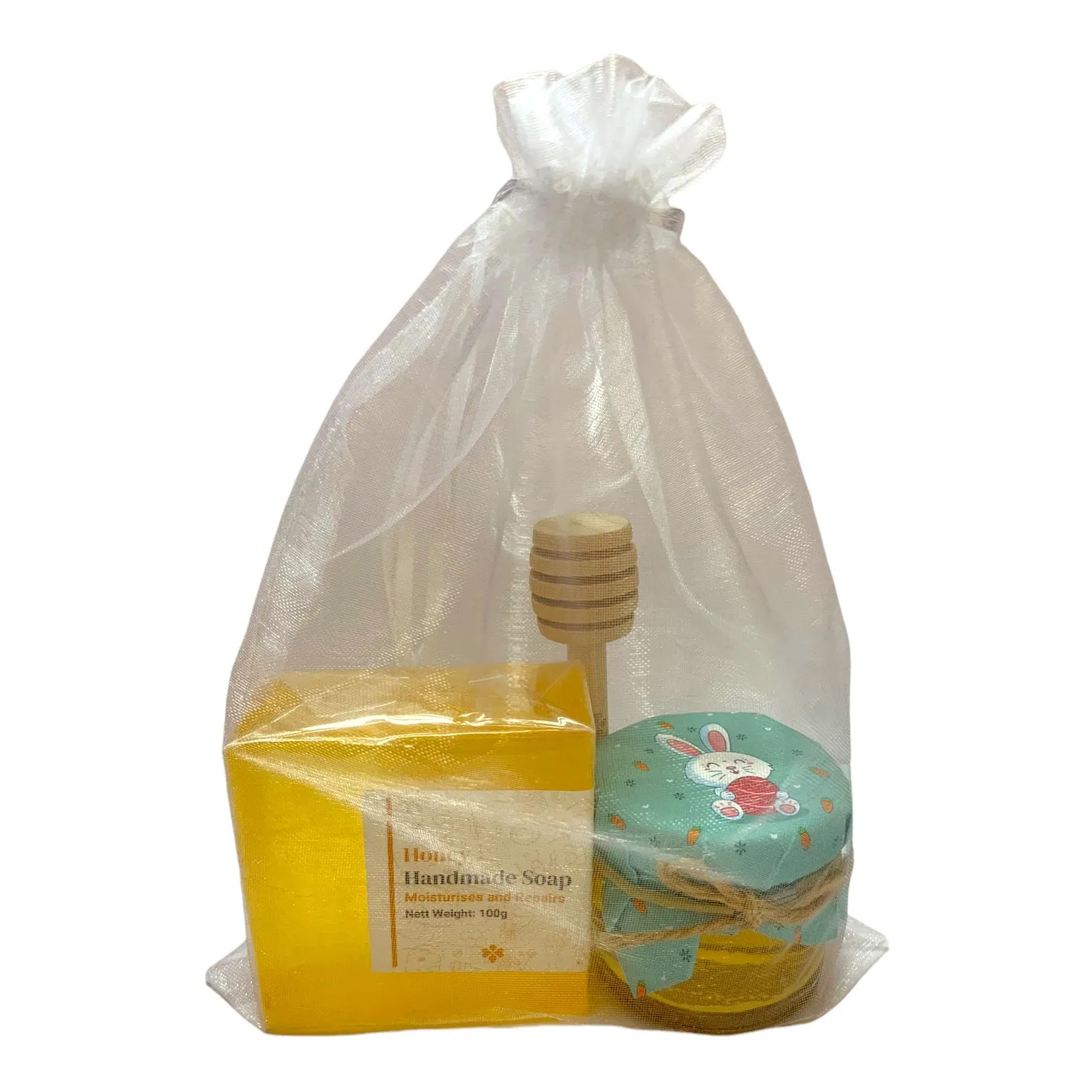 Bag of Sweetness
Looking for something special to give your Easter guests this year? Look no further than the Bag of Sweetness! This unique gift includes a mini honey jar, soap, and mini honey dipper - perfectly sized for Easter. The sweet taste of honey will make this Easter even more special. With the Bag of Sweetness, you can't go wrong!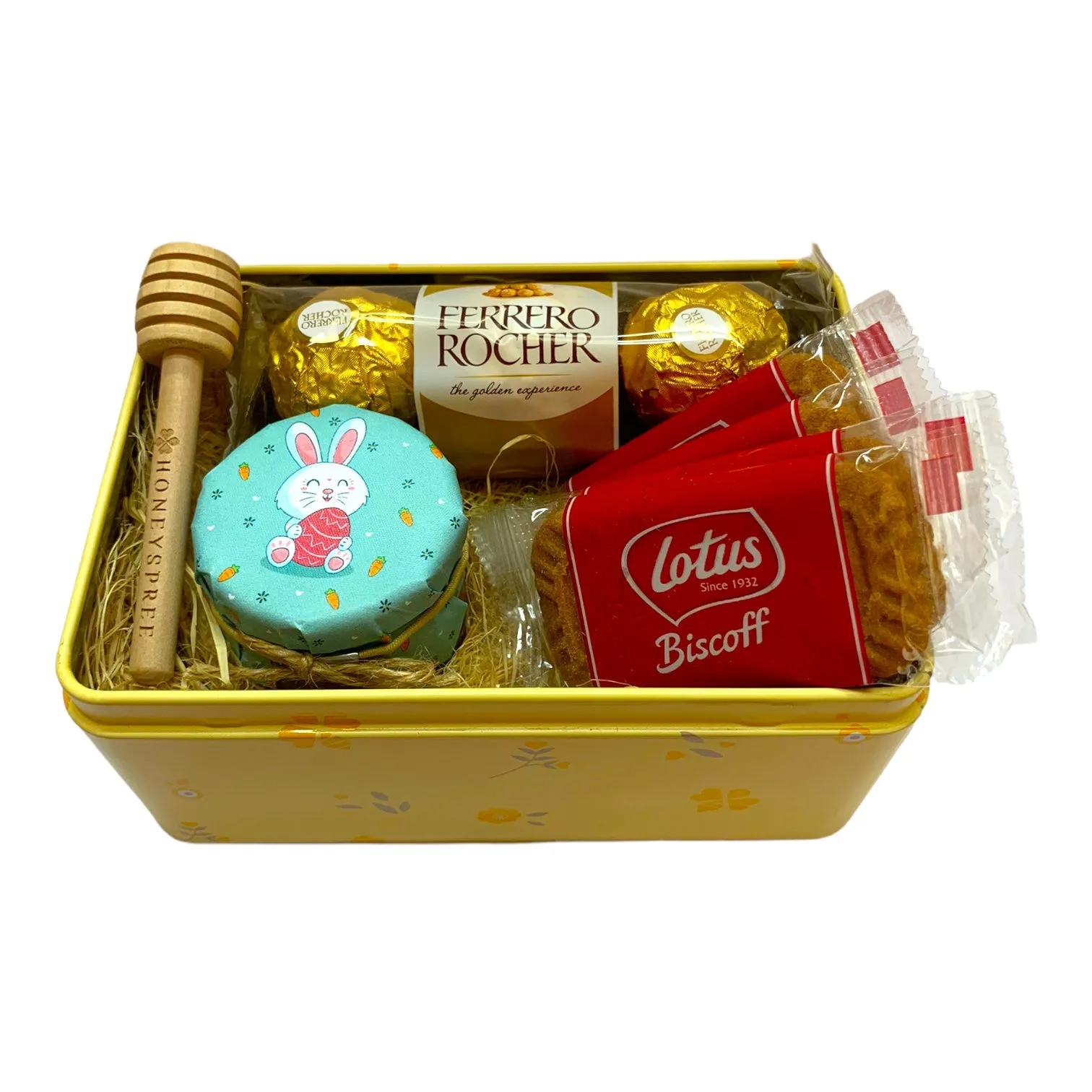 Easter Treats Gift Set
Easter is a time for giving, and this gift set is the perfect way to show someone you care! The set includes a mini honey jar, Ferrero Rocher, Lotus Biscoff, and a mini honey dipper. With all these delicious treats, your loved one will have an eggcellent Easter!
Comment