Your Easy Guide for Wedding Invitations
Jun 06,2022 | Agnes Beldad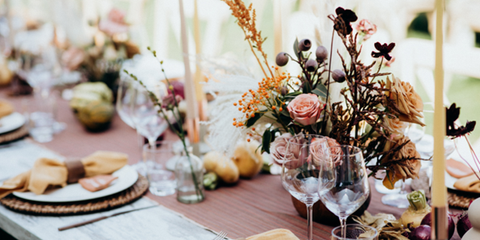 Planning a wedding can be a stressful task for the bride-to-be... especially planning your wedding in Singapore!
But there is one thing that will make wedding planning less stressful: get the wedding invitations right!
Wedding invitations are the most crucial part of your wedding stationery, and they need to reflect your personality as well as your wedding style.
In this blog post, we will guide you through all the steps involved in designing a beautiful and stylish wedding invitation for your big day!
When Should Wedding Invites Be Sent Out?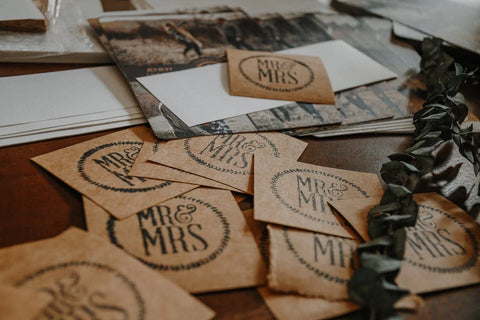 Wedding invitation cards should be sent out at least 6-8 weeks before the wedding date. This will give your guests enough time to clear their schedules for the big day.
If you're having a destination wedding, send out wedding invitations even earlier, about 3-6 months in advance.
Do remember to include details in your RSVP cards like recommended flights, hotel or Airbnb options, possible places to visit, etc. This information is crucial in helping your loved ones make a quicker decision about whether this "holiday" is worth the trip!
Who Should Wedding Invitations Be Sent From?
Wedding invitations may not always be sent from the wedding couple.
If your parents are inviting their friends, relatives or business associates, your wedding invitation should be sent by them.
One tip though: all wedding invitations should be enclosed with a personal (short) note whenever possible. After all, it's just strange if you send a gift without a greeting card or note right?
Paper or Electronic Wedding Invitation?
It all depends on your preference!
Most hotel banquet packages come with free wedding invitation cards. They are not the prettiest and neither do they exude any personality, but the one thing I really like about these wedding invites is their detailed directions to your wedding venue.
Of course, this can be easily replicated to your own invitation.
While old school, paper invitation cards are classy and you can never go wrong with tradition. You add a personal touch with custom engraved wax seals or foil stamped signatures for that extra pizzazz.
On the other hand, the main advantages of sending electronic invitations are cost savings, easier RSVP process and of course, it's friendlier to the environment.
If you are going the electronic route, you may opt for FREE-OF-CHARGE online RSVP tools like Joy.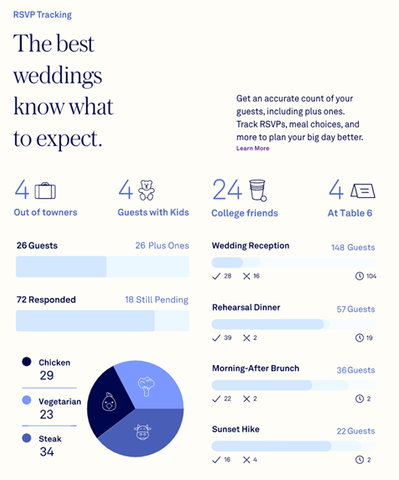 Joy allows you to directly ask for information about dietary restrictions, song dedications, and even get RSVP for different segments of your wedding – Tea Ceremony, Gate Crash, Solemnisation, Wedding Banquet, etc.
As a super organised person, I absolutely love this summary function that made my planning a breeze.
Get Started with Your Custom Invitations Today!
There are so many wedding invitation design ideas out there.
You can find wedding invitation templates online, on wedding websites or in wedding magazines that offer unique wedding invitation designs and printing services.
One of our favourite websites for wedding invitation cards is Canva!
Canva is a free and intuitive graphic design platform great for creating wedding invitations and other artworks without any graphic design background.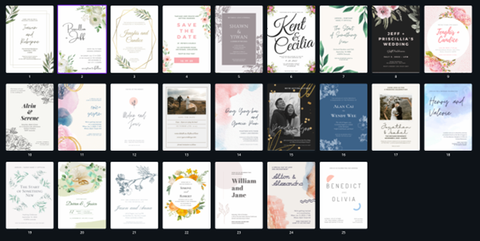 We have curated 25 of our favourite wedding invitation templates from Canva here and you are welcome to customize the wedding invites for your own use. Alternatively, you may like to see the whole list of wedding invitation templates that Canva offers here… but as they always say, less is more.
Now that you have an idea of how to get started on your wedding invitations, it is time to start planning your big day!
Here's a final tip for you: first pick your wedding theme before planning anything else so all the elements of your wedding tie together beautifully. Good luck!
Comment