5 ways to boost employee morale in your workplace
Feb 24,2021 | Shawn Teo
Observed on the first Friday in March annually, the Employee Appreciate Day was formed to strengthen the bond between the employees and the organisation. Though it is still gaining adoption internationally and in Singapore, employers often offer gifts as special recognition to their employees.
Here, we've gathered a list of 5 ways to boost employee morale in your workplace.
E-learning courses
Engage with your employees through webinars, online courses, workshops, new-skills training and e-learning modules. Amid the struggles of uncertainty during COVID-19, E-learning courses are deemed as a more flexible option rather than traditional training.

E-learning courses also allow trainings to be held at their time of convenience. Customised training courses best suited to your business prospective would also allow employees to stay connected with the organisation and not feel left out.


Subscription Services

Other than Spotify and Netflix, there are a huge variety of subscription services ranging from meal subscription to snack boxes.
Thinking of spicing up your employee's Work From Home (WFH) routine particularly so during COVID-19? Consider a coffee subscription.

Write an appreciation note
While most of your employees excel at what they do, there will be others who will step out of their comfort zone to assist their colleagues, in some cases, providing extra advices and strategies.
As a courteous gesture, it is a good idea to write an appreciation letter in recognition of your employee's contribution, while showing your gratitude to the others for their help.
Send them a personalised gift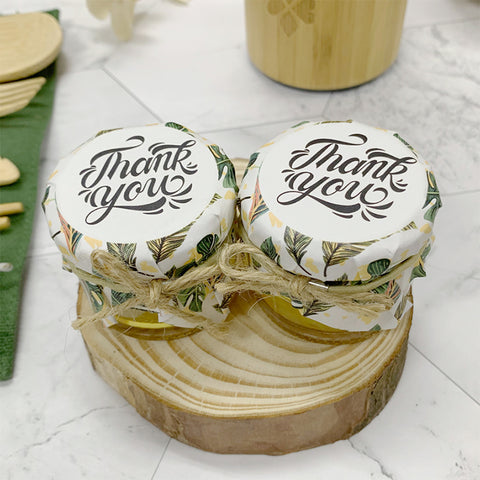 Show your appreciation to your employees by getting them a personalised gift. Personalised gift doesn't need to be very expensive, and a customised gift would definitely make your employee feel special.

At HoneySpree, we've curated a list of affordable mini honey jars best suited for this special occasion.
Encourage Self Care 
Also perceived as "mental health days", they are those days when employees take a break from their usual routine, refresh and recharge themselves.

Studies have shown that when the morale of team members drops, your brand image would be affected as well with employee retention being a prominent issue in large organisations. A company's management team that encourages self-care will most likely result in a positive working environment, low turnover rate and higher employee engagement.
Comment