Power Of Gifting During Lockdown
May 21,2021 | Joewin Tan
Many people see gifting as customary during special occasions associated with frantic (now online) shopping, budget stressing, and have forgotten the true intent behind gifting – appreciation.
As Singapore scales down on the list of can-do activities after a spate of Covid-19 community cases, social gatherings outside the house have been limited. During this uncertain period causing everyone to be feeling down in the dumps, a thoughtful gift can go a long way. Here's why you should send a Covid care pack during this lockdown:
Gifts are more appreciated when you least expect it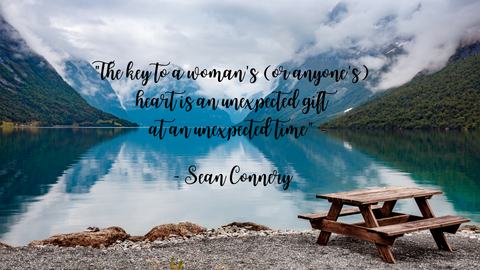 Unexpected gifts are much more appreciated than expected gifts just like how unexpected losses brings more pain than expected losses. Think about the last time you received a birthday (and more expensive) gift and the time you received a random small surprise gift. Did the surprise gift bring you more happiness even though it is probably a lot less expensive? There isn't a better time to surprise your loved ones (without burning a hole in your pocket) with a care pack to remind them to stay safe during this time of uncertainty.
Everyone wants to feel (and look) important
As much as we hate to admit it, everybody wants to be liked. Even more so, our self-esteem is raised when we can present ourselves as likeable on social media platforms, regardless of whether this reflects the truth. Sending a personalised gift and a heartfelt appreciation card is a great way to make people feel good about themselves. Isn't it nice to know that you don't have to wait for your birthday or Christmas to receive gifts?
Boost Employee/Team Morale
While some people have smoothly transitioned to working from home effectively, many are struggling to manage this new norm and a survey by The Martec Group has revealed that working from home resulted in a decline in mental health. Besides organising weekly huddles to sync up with your team, it is incredibly important to remind your colleagues of their contributions and make them feel valued. How about surprising them with a care pack that includes a customised card acknowledging their recent win?
End of the day, it really doesn't matter what the gift is, as long as it's thoughtful and expresses your appreciation. Thanking people for just the way they are is more powerful than a big price tag.
Comment