Warning: Don't Get Ripped Off During Wedding Planning
Jun 06,2022 | Agnes Beldad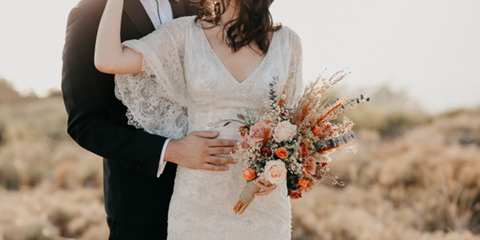 I am no different. I have always dreamt of having the most beautiful garden wedding surrounded by my loved ones on my wedding date.
Your wedding is probably the biggest event you'll ever put together yourself, especially if you're not hiring a wedding planner. There will be a lot to keep track of while sticking to a strict budget. How can you make this easier?
Having attended at least 50 wedding banquets and organised at least $5 million worth of events, I have picked up some helpful tips to ensure a pleasant wedding planning process.
Thus, I put together this guide to assist wedding couples so that you don't have to pay an arm and a leg for your dream wedding day.
Keep a Wedding Planning Checklist with Your Key Objectives in Mind.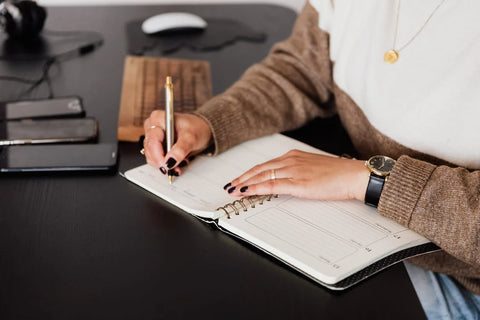 Let's face it, not everyone organises their wedding day for the same reasons.
Some of us want to tell the world that we are getting married, others organise them to appease their traditional parents, while others see this as a golden opportunity to "make money" by aiming to collect more red packets than the cost of the banquet.
Ask yourself what your intent is for your wedding party while you plan out the building blocks of your wedding.
Other wedding details, like hosting a bridal party and other pre-wedding events, figuring out your wedding style, buying your wedding dress, and choosing your wedding vendors, can wait once you've figured out your objectives. After all, you can't build a house without a foundation.
Once you've figured it out, try maintaining a wedding planning checklist so you are always closely aligned with your goals for your wedding date.
"I want a beautiful wedding day but I need it cheap."
In the field of graphic design, we have a saying:
Many friends have often asked me if they should engage a live band because live music sounds better.
It's like asking if you should buy a Chanel bag because a Chanel bag looks prettier than a regular bag.
If your budget is not an issue, live wedding bands are surely good to have and worth splurging on. Music always sounds better when played live - otherwise, places like Timbre will be out of business!
That said, a live band is definitely not the priority, especially if you have a tight wedding budget.
Here is the priority list for a wedding party based on my conversations with a majority of wedding attendees:
Wedding venue

Banquet (food)

Entertainment

Stage decorations

Live band

Emcee

Wedding invitations (designing and printing by yourself!)
While this is the most selected sequence by an average wedding goer, it does not represent what everybody likes.
If you have a guest list full of youngsters who enjoy partying, music and drinks will probably be the main expense during the wedding ceremony and reception.
Stop Giving Salt and Pepper Shakers at Your Wedding Party!!!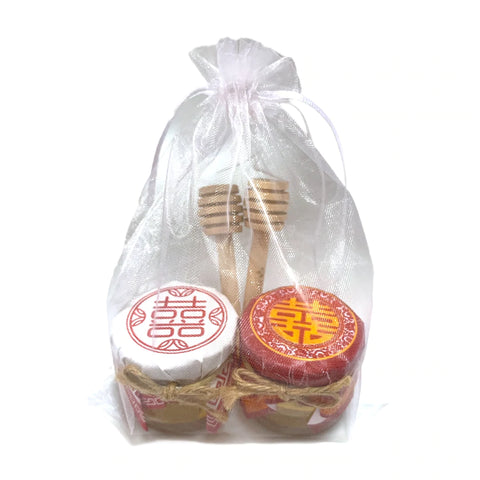 Salt & pepper shakers, poker cards, chocolates, pens... When it comes to wedding favours, you name it, I've seen them all.
The prices and quality of these wedding favours can vary wildly between vendors, so it's crucial to do your research.
When picking out these gifts, try to think about the last thoughtful gift you received. Was it something with a personal touch? Did you want to use it?
Studies have shown that givers want to give unique gifts, but receivers want to receive practical and personal gifts.
So, bridge this gap and get wedding favours from HoneySpree that are all 3!
How about personalising guest names on mini honey jars? It's practical, reasonably priced (did I mention healthy?) and they serve as a place card to help guests find their seats.
I have once been placed right opposite my ex's current girlfriend because I arrived last and that was the only seat left. No matter how well-thought-out the wedding was, I could not squirm myself out of that awkward 3-hour session to avoid eye contact!
Size Matters... In the Case of Wedding Planning, Smaller is Better.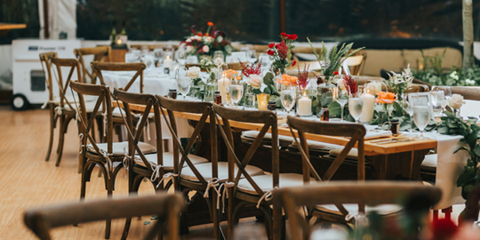 Have you been invited to a wedding of a friend you have not seen in the last 3 years? And then you end up at a table with a bunch of strangers or people you have not seen in years?
If you have, you must remember how awkward it was. Plus, with so many guests, the bride and groom barely have time to greet everyone, and thus be too busy to even enjoy their wedding party.
A big wedding is usually not worth the stress and hassle!
Before the Covid-19 pandemic, it is almost impossible for you to book a 5-star hotel without a year of lead time. Currently, hotel wedding banquet costs are on the rise due to the strong demand.
Unless completely necessary (to please your parents), I highly recommend a small celebration of about 50-80 pax.
This size is manageable and forces you to only invite the people that truly matter. This also gives you time to mingle with your guests… After all, you wanted them to celebrate this milestone with you, right?
The most beautiful and memorable weddings have been the most intimate ones planned with their guests in mind.
Bundle Deals May Not Be as Friendly to Your Wedding Budget as You Think.
Never be lured into bundle deals.
The idea of bundling services in the wedding industry became popular as a way to help customers avoid paying massive amounts of markups from different vendors. Naturally, the more you bundle together, the more you expect to save.
But today, many vendors are bundling services and charging even higher markups than it would cost if bought separately.
Bottom line, always do your (thorough) homework.
While bundle deals may make your wedding planning easier, you might save a surprising amount of money if you spent some time doing a bit more digging.
 All the Best in Your Wedding Planning Journey!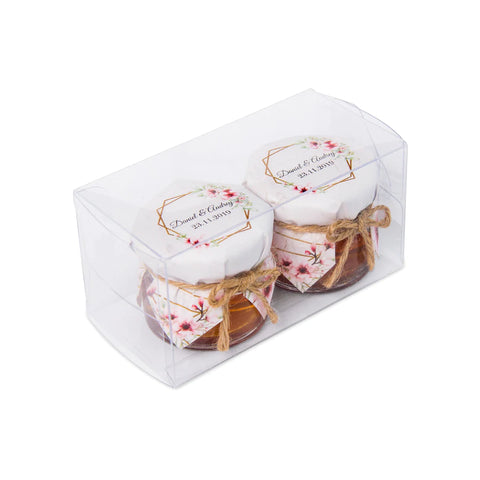 With the right crowd and thoughtful planning, the best way to bring out the essence of any wedding is gratitude.
Focus on tailoring your speech to connect with the loved ones you want to thank.
It could be family, friends or even a mentor who guided you at work. And do not forget to add humour because that makes you (and your party) memorable.
Coupled with our mini honey jars, your wedding party will be a sweet memory for the ages.
Comment